"Recognising a gap in the market for safe and reliable roller shutters, I set up Chung Tai in 1979. Through 30 years of endeavour, my vision remains the same: Develop Chung Tai to be an outstanding designer and manufacturer in the Shutters and Doors industry and to provide first-class service to the local and global communities."
Our Mission – To provide first-class shutters and doors; and services to the local and global communities
Our Vision – To be one of the leading companies in the shutters and doors industry
Chung Tai Roller Shutters was established in 1979, we are a specialist in developing, manufacturing and installation of roller shutters and doors.
Innovation has always been a key factor to Chung Tai's success. In 1995, we became one of the first Hong Kong vendors to have had fire-rated roller shutter successfully tested in accordance with BS 476: Part 22: Clause 8. Our in-house research team did not stop there and other unique and groundbreaking roller shutters, doors and louvers have since been developed and are well received by our customers.
We have a wide range of products manufactured from a variety of materials, including security shutters, steel shutters and doors, aluminium shutters, transparent shutters and folding shutters. We also provide steel fire rated shutters and doors, insulated fire rated shutters, ceramic fabric fire curtain roller shutter. All our fire rated shutters and doors were tested; complied with BS476: Part 22; Clause 8, 1987. Our products are of high quality yet elegant, and no wonder they are highly appreciated by our clients.
Chung Tai's commitment to Hong Kong means we have our head office, factory and workshop at Tuen Mun; sales office at Kowloon. Our factory is well equipped with more than 20 nos. of machines, including cold rolled machine, drilling machine, milling machine, hydraulic press machine…etc. Our ISO 9001 – certified factory and workshop means we produce excellent goods and services to all our clients.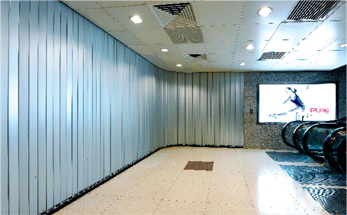 Aluminium slat laterally sliding roller shutter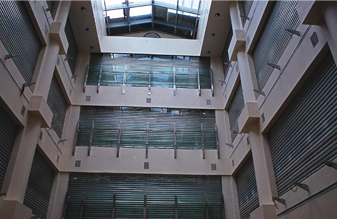 Fire rated vertical roller shutter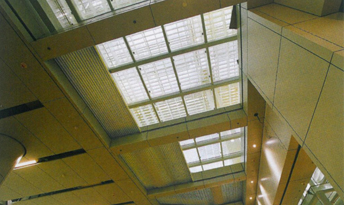 Fire rated horizontally sliding roller shutter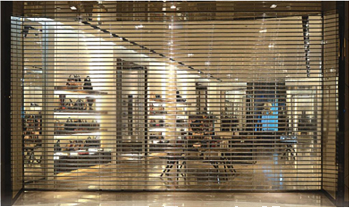 Clearseal II / IIs transparent roller shutter