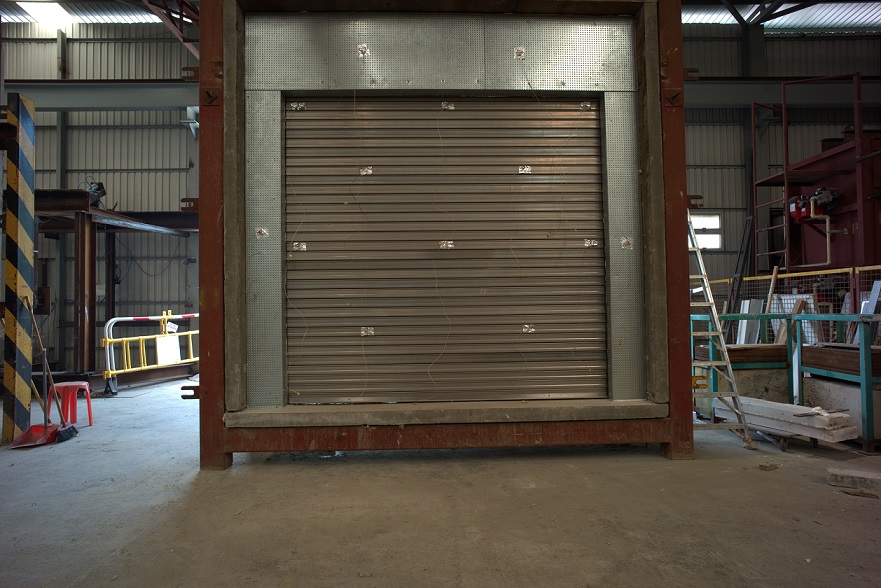 Insulated Single-screen Vertical Sliding Roller Shutter
Type: Vertical Fire Rated Shutters (with insulation)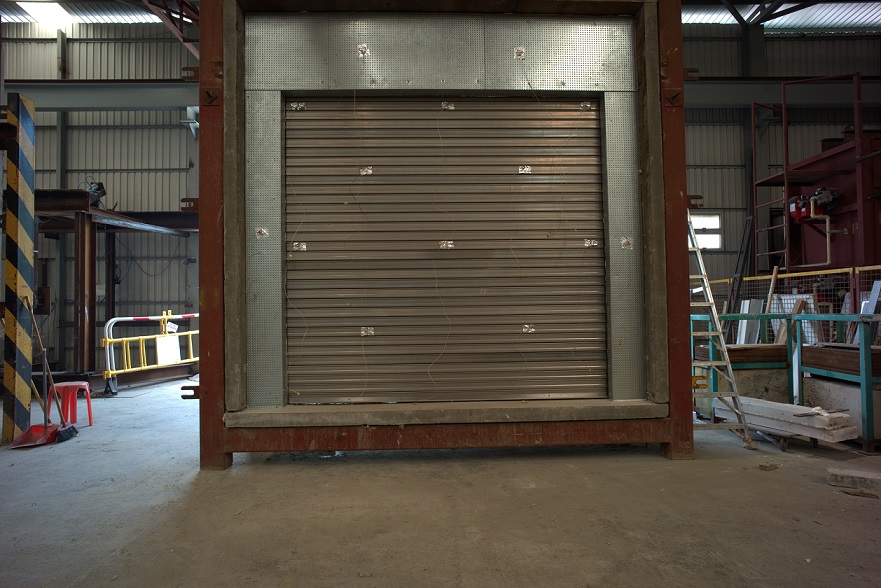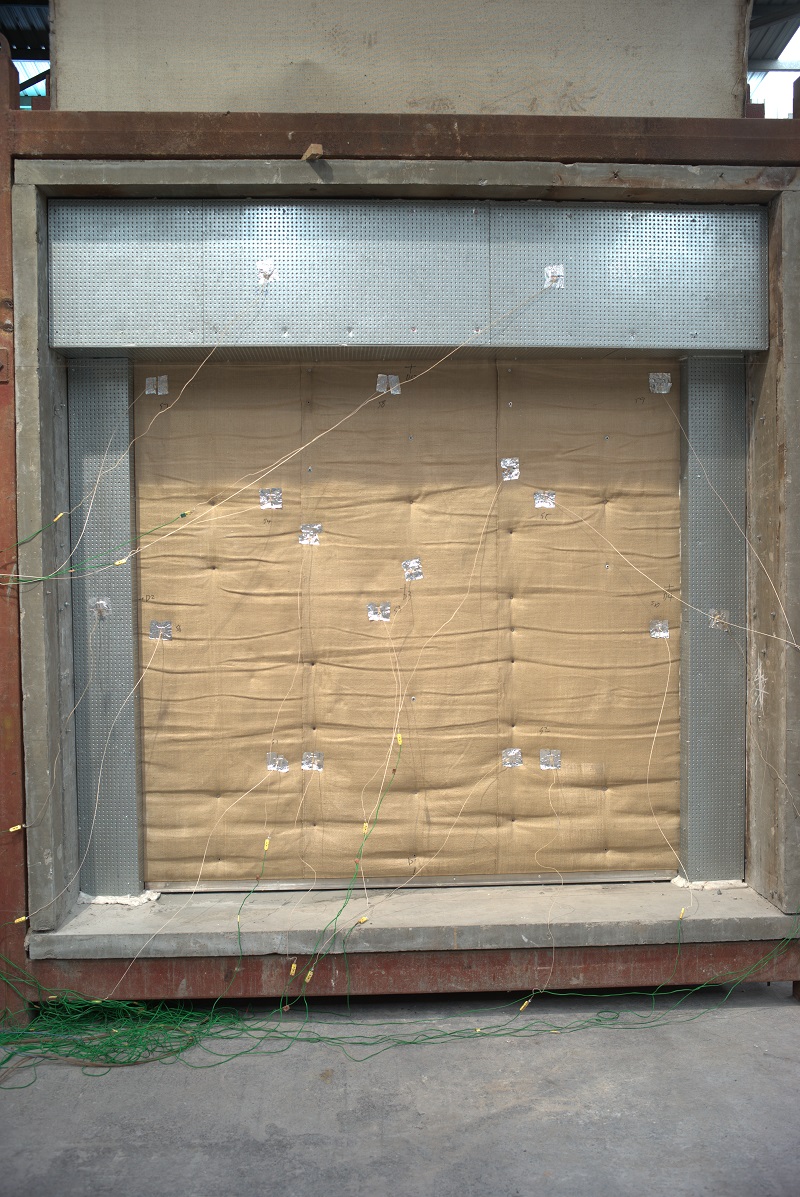 Model: SIV-42
Comply with BS EN 1634-1:2008 with 42 mins insulation and 243 mins integrity
Asymmetric slat curtain system comprised of whole shutter assemblies including shutter hood, endplates, barrel, guide rail and slat curtain.
| | |
| --- | --- |
| Specimen size | 3,050 mm wide by 3,050 mm high |
| Laboratory | Research Engineering Development Facade Consultants Limited (RED) |
| Test Standard | BS EN 1634-1:2008 |
The slat curtain system is comprised of steel hollow section slat with ceramic wool infill on one side while heat-resisting creamic blanket on another side., leading to asymmetric slat curtain system. The advantage is having clear opening appearance to be stainless steel. Additional fabric glass can be added to another side of ceramic blanket for decoration.
Protection of guide rails can be constructed by either brick jamb or insulated enclosure to form a holistic insulated construction.
Exclusive connectors (Patent application no. PCT/CN2014/070276) are used to detach the heat resisting ceramic blanket and the steel slat curtain in case of fire, terminating of heat conduction from steel slat curtain to heat resisting ceramic blanket, and vice versa.
Picture 1)
Fire side - Steel Slat Curtain
Performance - 42 mins insulation & 243 mins integrity
Picture 2)
Fire side - Ceramic blanket
Performance - 48 mins insulation & 243 mins integrity
Picture 3)
Typical Drawing